We offer our swimming lessons in seasonal terms, with one lesson per week. When you register, we sign you up for the duration of the term.
Exceptionally, the swim team season is from September to May and lasts for 38 weeks.
| Term | Period | Duration | New Registrations |
| --- | --- | --- | --- |
| Fall Term | Aug 29 to Dec 11 | 15 Weeks | OPEN |
| Winter Term | Jan 7 to Mar 12 | 9-10 Weeks | Dec 15, 2022 |
| Spring Term | Mar to Jun | 14 Weeks | TBA |
| Summer Season | Jun to Aug | 8 Weeks | TBA |
This is where our work begins. You can only have fun in the water if you're relaxed and in control. Building confidence is our focus for all beginners.
3-18 months | $12.41 per lesson
Together, we introduce your newest fishie to the water in a safe, supportive and fun environment starting at 3 months old. No life vests needed.
Our Parent & Baby program works on your water confidence, mama, while laying the foundations of safe water play with your newest fishie.
18-36 months | $16.80 per lesson
Our popular Parent & Tot program is now more catered to the working parent and growing baby.
So get that familiar family feeling with more instructor attention in a low-ratio class that will challenge your curious little fishie every week!
* Taxes not included in program pricing.
In water, as it is in life, the best feeling is when you have the confidence and skills to branch out on your own. 
This second pillar builds on a swimmer's confidence to create a safe environment where they can claim their independence…unassisted.
2 years + | $29.81 per lesson
One-on-one instruction is the optimal way to build and master swimming techniques so that you can make memories and have fun!
Our instructors adapt and personalize lessons to the skill level and learning style of your swimmer. No sharesies!
3-12 years | $19.43 per lesson
Are you ready to save money while you build life skills and make new friends? We now offer group lessons to make swimming more accessible and less lonely. Ready to dip your toe?
* Taxes not included in program pricing.
5 years + | Coming Winter 2023
A sport requires conditioning and endurance. In building confidence and independence, swimmers set a pace for their development. At the heart of a healthy approach to learning and growing are habits that will allow you to thrive if you're a recreational or competitive swimmer.
6 years + | From $619 per season
Swimmer requirements:
– 50m Front crawl
– 50m Backstroke
– 50m Breaststroke Kick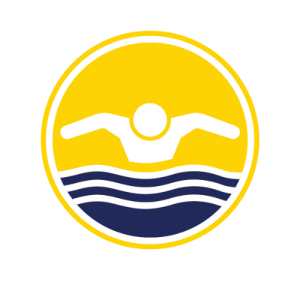 6 years + | From $1109 per season
Swimmer requirements:
– 50m Freestyle
– 50m Backstroke
– 50m Breaststroke
– 50m Butterfly
*minimum two practices per week
Intro to Artistic Swimming
5 to 10 years | $30.00 per lesson
Swimming is not just a life skill; it's a sport, part of a healthy lifestyle, and fun team activity.
MIS now offers an Introduction to Artistic Swimming class for children ages 5 to 10. These small ratio classes will inspire children to unleash their artistic side in the pool and make lifelong friends.
5 years old and up
Able to swim across a pool comfortably unassisted
Tread water for 2 minutes (keep head above water without assistance)
Skills taught in Program:
Eggbeater
Layout
Sailboat
Ballet leg
Back flip
Front flip
Heron
Pointed toes
Coordination with counts
Understanding patterns
Listening to team members
* Taxes not included in program pricing.